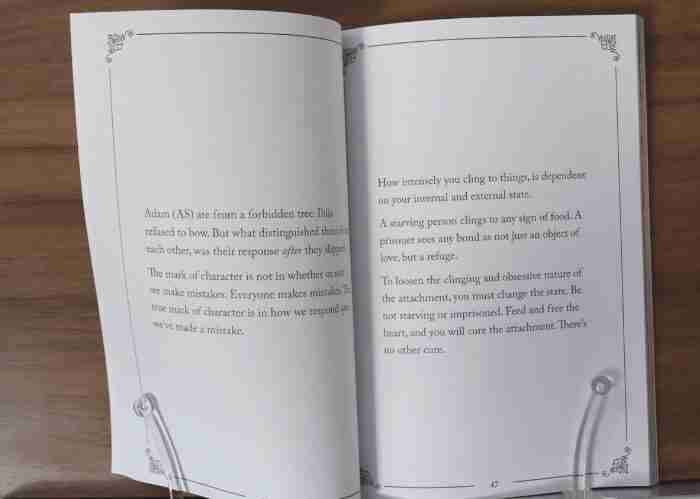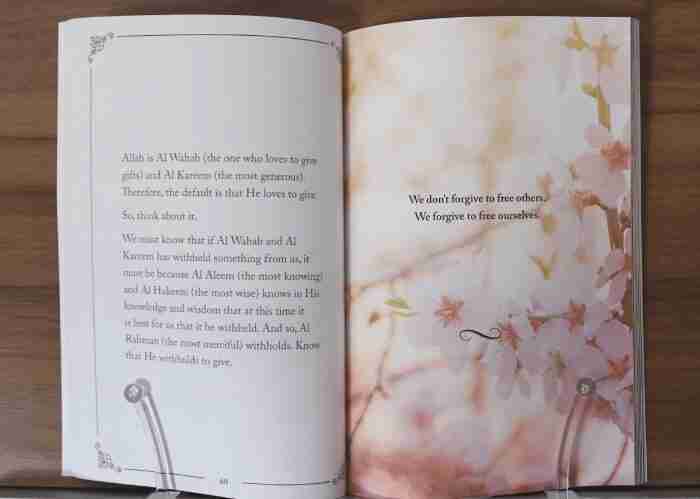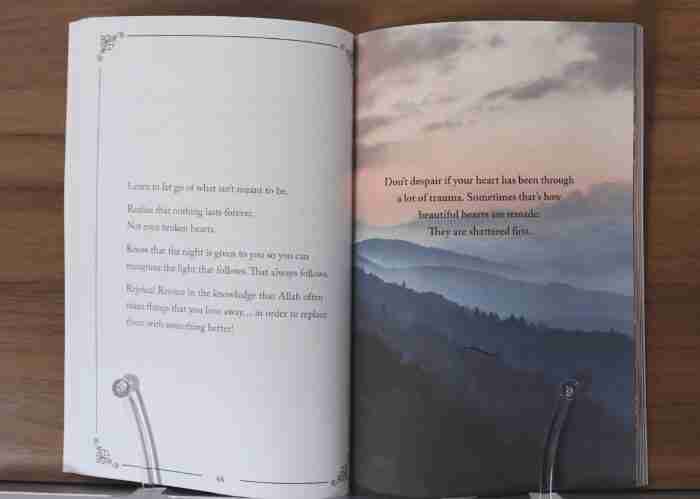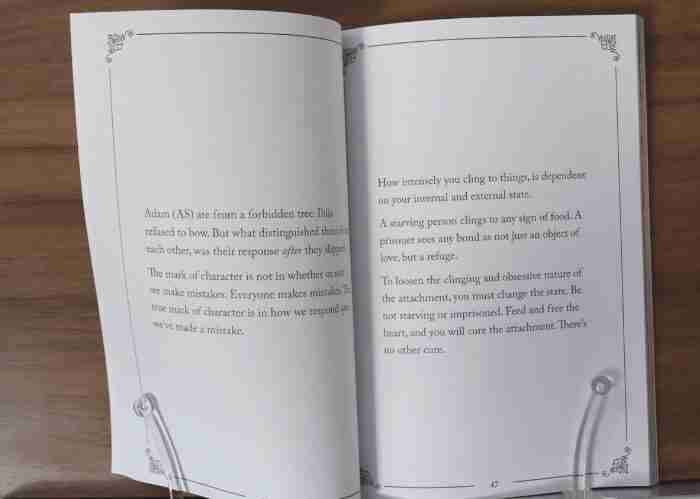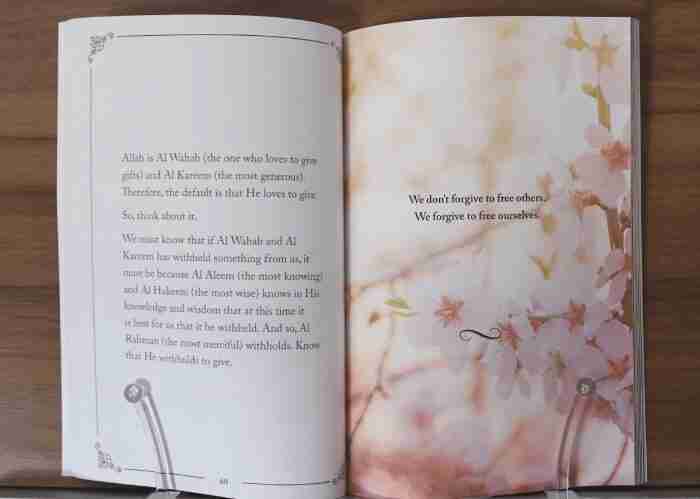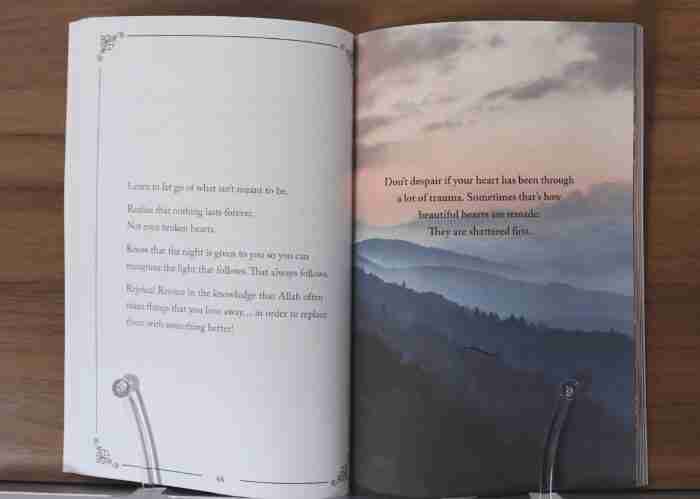 Love and Happiness | A Collection of Personal Reflections, Thoughts and Quotes By Yasmin Mogahed
Sale price
$24.95
Regular price
😍 Handpicked Recommendations
Love and Happiness | A Collection of Personal Reflections, Thoughts and Quotes By Yasmin Mogahed

$24.95
---
Bundle Offers from Addly

Guarantee safe & secure checkout
Love and Happiness | A Collection of Personal Reflections, Thoughts and Quotes By Yasmin Mogahed
Sale price
$24.95
Regular price
Product description
Shipping & Return
Yasmin Mogahed
Love and Happiness: A Collection of personal reflections, thoughts and quotes.
From the back of the book| Love and Happiness 
Things fall apart. And they break sometimes. Like many of you, my journey hasn't always been easy. Pain is very real. And so is loss. Sometimes it's hard not to let the weight of what we carry—or the memory of what we've lost—take over. Many of us know the reality of struggle, and so many people suffer in silence.
It's hard. It's hard not to give up when we face the repeated disappointments of life. Like some of you, I've known loneliness. I've known defeat. I've fallen many times chasing mirages and broken many bones making castles in life's fading sands. Sometimes, all it took was one solid wave to destroy what I had spent years building.
So I decided to give it a voice. All of it: the tears, the pain. And the lessons. The things I saw and learned and gained along my lifepath needed a voice. I wanted to give back, in hopes of helping myself and others survive.
But then it wasn't just about surviving. I didn't just want people to survive inside their storms. I wanted people to thrive inside their storms. And so I wrote, as I walked through my own.
The words found in this book became my voice and my letter to the world. They became my deepest attempt to, not just pick myself up, but others along the way. I wrote because, just as we will fall in life, so will we rise.
That's the thing about this world. It never gives us only one kind of path. There is pain. Yes. And loss. And even darkness. But there is also light. There is hope. There is beauty.
And there is also love and happiness.
Shipping cost is based on weight. Just add products to your cart and use the Shipping Calculator to see the shipping price.
We only ship within the United States and Canada. All taxes, duties and fees for Canada are paid at checkout so you do not have any surprise fees.
All packages shipped to Canada is shipped via DHL.
Free shipping is applied to orders $75 or more within the U.S. only.
Yasmin Mogahed received her B.S. Degree in Psychology and her Masters in Journalism and Mass Communications from the University of Wisconsin-Madison. After completing her graduate work, she taught Islamic Studies and served as a youth coordinator. She also worked as a writing instructor at Cardinal Stritch University and a staff columnist for the Islam section of InFocus News. Currently she's an instructor for AlMaghrib Institute, a writer for the Huffington Post, an international speaker, and author, where she focuses most of her work on spiritual and personal development. Yasmin recently released her new book, Reclaim Your Heart, which is now available worldwide. Visit her website, yasminmogahed.com, where you can find a collection of her articles, poetry, and lectures.
Read Excerpts From Our Books