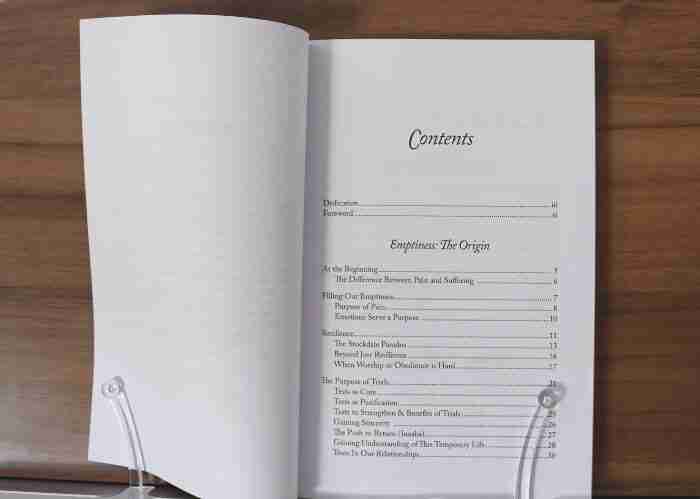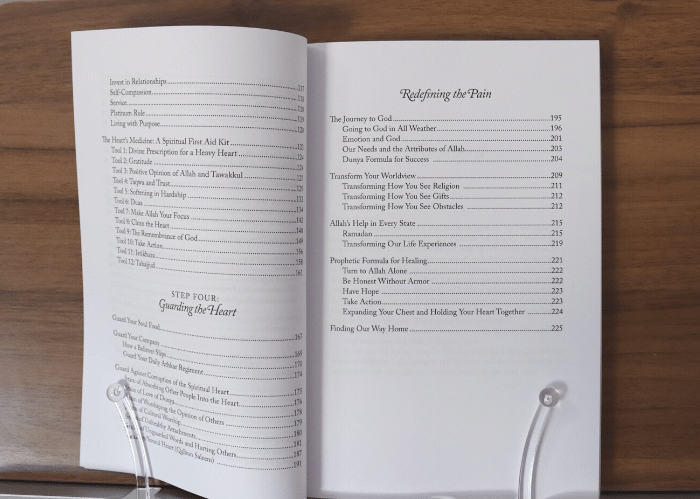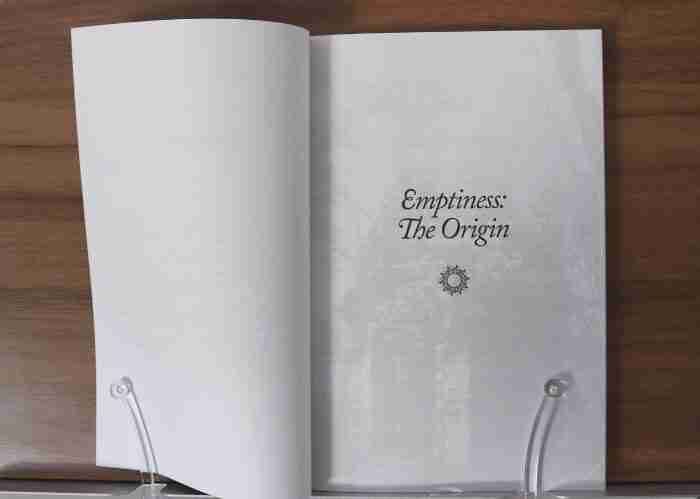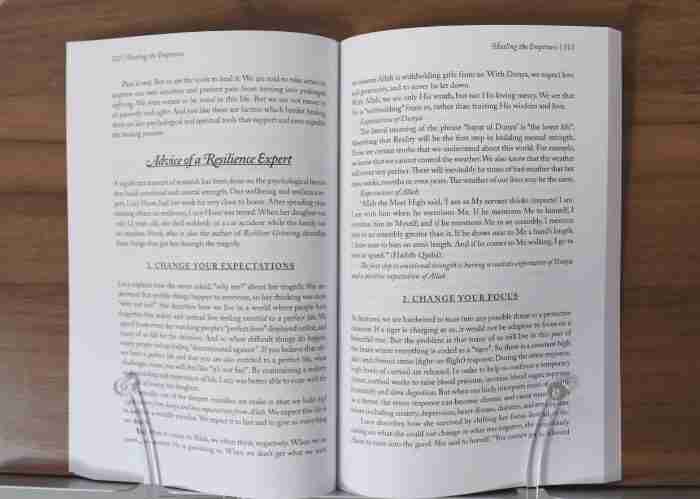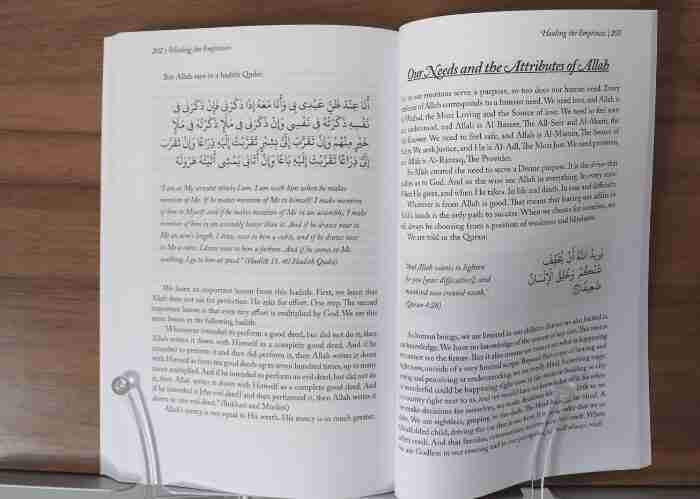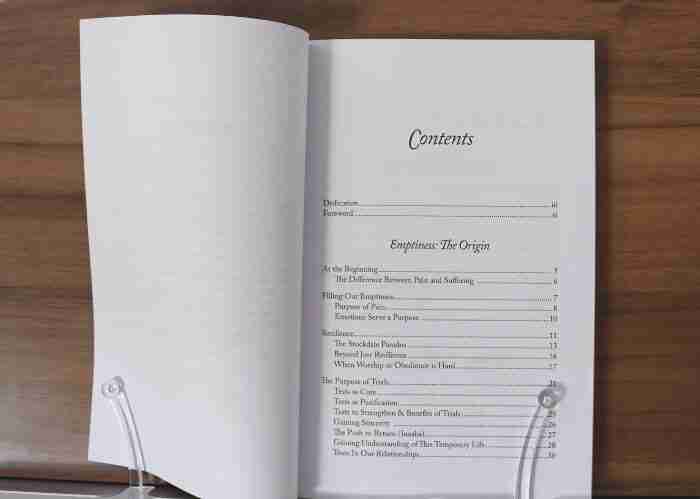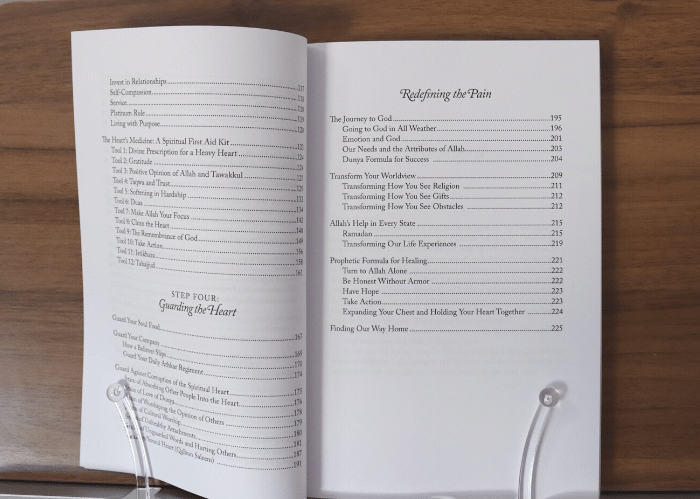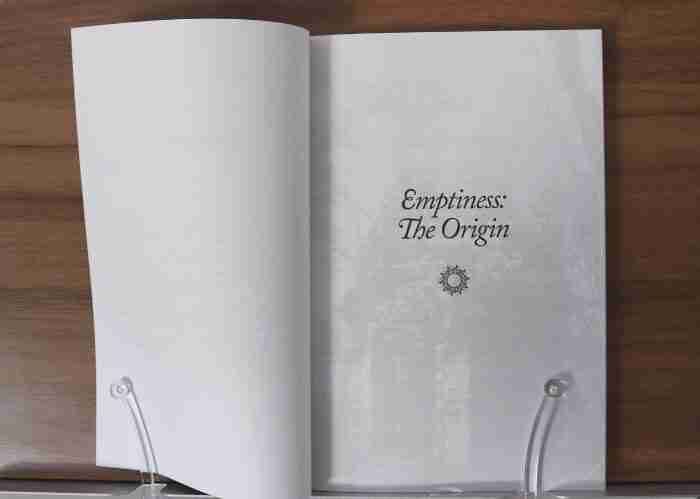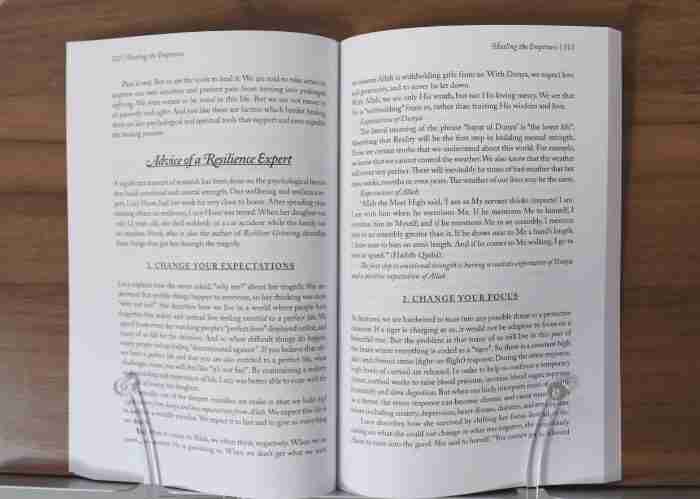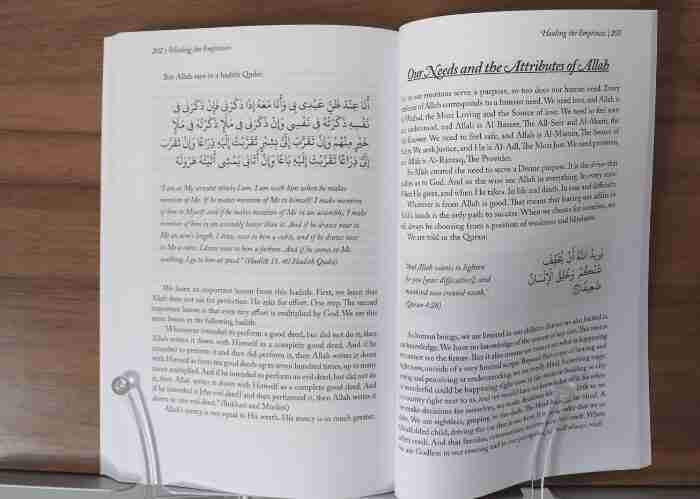 Healing the Emptiness - A Guide to Emotional and Spiritual Well-being
Sale price
$24.95
Regular price
😍 Handpicked Recommendations
Healing the Emptiness - A Guide to Emotional and Spiritual Well-being

$24.95
---
Bundle Offers from Addly

Guarantee safe & secure checkout
Healing the Emptiness - A Guide to Emotional and Spiritual Well-being
Sale price
$24.95
Regular price
Product description
Shipping & Return
Yasmin Mogahed
Healing the Emptiness is about finding strength in God and in our capacity to be both human and beautiful--both flawed and inspired. It is a journey to the understanding that we are flawed by design so that we can find strength and beauty in relying entirely on the Flawless.
This book is about learning why we suffer and how to stop our pain from destroying us. It is a spiritual and psychological manual for healing and growth through our pain. It is about finding peace and purpose, no matter what we've been through.
From the back of the book| Healing the Emptiness
At some level, so many of us have experienced emptiness. But very few people know why. And even fewer people know how to fill that emptiness. But we spend our lives trying...
As flawed human beings, we so often cringe at our humanness. We try everything to erase it. We look for any way to hide from our wounds and numb the pain. But what if we didn't have to hide? What if our wound became the door to a deeper understanding of ourselves and God? What if every wound served a purpose and the process of healing made us stronger?
This life and our entire journey here is not an end in itself. It is a purposeful process, designed by God to shape our hearts. To prepare our souls for the Final Meeting with Him. We must allow the process to refine and remake us. And our wounds are a part of that process. It will hurt. It will seem like the end so many times. But it is not the end. Our journey will keep going and we can rise out of our pain, stronger.
And then, in the end, it won't be how we walked in the sun-but how we handled the storm-that will define us. It won't be about how we ran.
It will be about how we feel and then got back up.
We live in a world where the moment we feel pain, we find ourselves surrounded by countless sedatives, promising to take it away. Sex, drugs, alcohol, materialism, and consumerism are some of the many escapes we use to distract ourselves from what hurts in our lives. And some of us use other sedatives. Some of us try to lose ourselves in our work and our careers. Some people try to fill the void by "living online". We disengage from our real life and our real relationships in order to hide in a false social media world, or in our devices and technology. We become dependent upon the immediate and temporary dopamine rush of social approval. We begin to covet likes and followers and share intimate aspects of our lives in the public sphere, waiting for commentary and praise. Waiting to be seen--even if it's by perfect strangers.
And yet all along, we only become more empty and even more isolated.
In order to thrive in this life and the next, we must have an understanding of healing. The first step in healing must be diagnosing the root cause of our pain. The second step is removing the barriers to healing. The third step is treating the wound with the necessary medicine. And finally, we must keep the wound clean by ensuring our environment is not toxic.
Shipping cost is based on weight. Just add products to your cart and use the Shipping Calculator to see the shipping price.
We only ship within the United States and Canada. All taxes, duties and fees for Canada are paid at checkout so you do not have any surprise fees.
All packages shipped to Canada is shipped via DHL.
Free shipping is applied to orders $75 or more within the U.S. only.
Yasmin Mogahed received her B.S. Degree in Psychology and her Masters in Journalism and Mass Communications from the University of Wisconsin-Madison. After completing her graduate work, she taught Islamic Studies and served as a youth coordinator. She also worked as a writing instructor at Cardinal Stritch University and a staff columnist for the Islam section of InFocus News. Currently she's an instructor for AlMaghrib Institute, a writer for the Huffington Post, an international speaker, and author, where she focuses most of her work on spiritual and personal development. Yasmin recently released her new book, Reclaim Your Heart, which is now available worldwide. Visit her website, yasminmogahed.com, where you can find a collection of her articles, poetry, and lectures.
Read Excerpts From Our Books